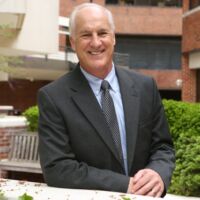 Until late 2018, Brad was Vice President, Vanderbilt Health Rx Solutions and the Executive Director, Retail and Specialty Pharmacy at Vanderbilt University Medical Center, Nashville, Tennessee, providing overall leadership for the Department of Pharmacy outpatient pharmacy services.  The Vanderbilt Specialty Pharmacy model is a nationally recognized health system leader, providing comprehensive care and management of patients requiring specialty medications. 
Previously, Brad was the CEO of Lovelace Retail and Specialty Pharmacy, a division of Ardent Health Services in Nashville. He was named CEO of the Year at Ardent Health Services for innovating pharmacist-enhanced programs in medication reconciliation, pharmacist home visits, and Medication Therapy Management programs resulting in better patient outcomes.  
Brad's career as a Healthcare Operations executive in the retail pharmacy industry included leadership and management responsibilities for a multi-state, multi-billion dollar pharmacy organization with Albertsons/Sav-on Pharmacy/Osco Drug.
Brad currently serves as Vice-Chair of Charitable Pharmacies of America and also is a member of the Dispensary of Hope Pharmacy Advisory Board. Past community involvement includes serving as a board member for the New Mexico Poison Control and Drug Information Center.  He is also a past member of School of Pharmacy Advisory Boards at the University of Southern California, North Dakota State University, University of New Mexico, Western University of Health Sciences and the University of California, San Francisco.
Brad received his Bachelor of Science in Pharmacy from North Dakota State University and a Masters in Business Administration from Lake Forest Graduate School of Management.  He is currently a registered pharmacist in the state of Tennessee.