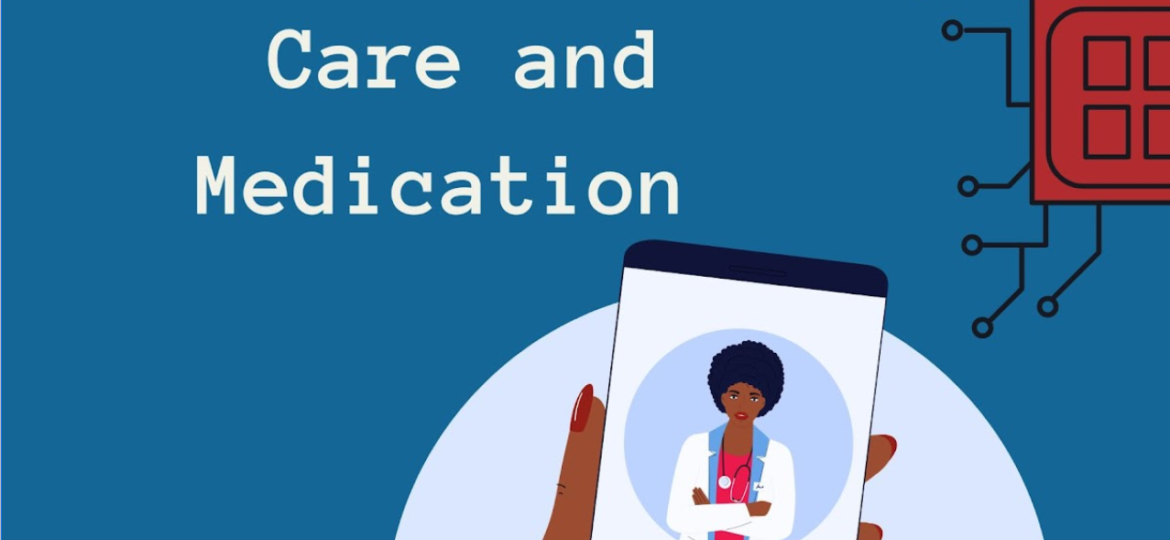 ---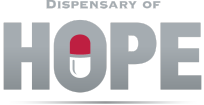 By: Kelsi Vela, PharmD Candidate 2023, Lipscomb University College of Pharmacy
Telehealth, also known as telemedicine, allows patient care without an in-person office visit.1 Telehealth is described as the use of digital information and communication technologies to access health care services remotely and manage health care. This is done primarily online using a computer, tablet, or mobile devices. 2
Types of Care Offered Via Telehealth
There are several options for telehealth and the provider will ultimately decide whether telehealth is right for their patient. 1 Telehealth allows patients to talk to their provider live via phone or video chat sessions, send and receive messages using secure messaging, and allows for remote monitoring of things such as chronic health conditions or medication changes. 1
Examples of types of care offered1
● Mental health treatment, including online therapy, counseling, and medication management
● Prescription management
● Chronic disease management
● Urgent care
Benefits of Utilizing Telehealth
● Convenience
● Patients with limited transportation now have access to health care
o Rural areas with a shortage of primary care physicians
o Pharmacy deserts
o Low-income populations
● Virtual visits reduce travel costs, time off work, and childcare needs
● Shorter appointment wait times
● Increased access to specialists outside of the community
● Limited physical contact for immunocompromised individuals
My Patient Doesn't Have Internet Access
There are options available to access telehealth without a stable internet connection. Although video and/or phone sessions may not always be advisable in a public environment, patients may be able to utilize telehealth services at libraries, community centers, or other places offering public internet access. 1
Other options:
● Lifeline – Patients may qualify for Lifeline, a program that will apply up to $9.25 to phone or internet bills.3
o Eligibility
▪ Income – at or below 135% of the 2022 Federal Poverty Guidelines (FPG) ▪ Food stamps, Medicaid, SSI, FPHA, and other programs may qualify a patient
● Affordable Connectivity Program – A Federal Communications Commission (FCC) program that helps ensure that households can afford the broadband they need for work, school, and healthcare. 4 Benefit provides a discount of up to $30 per month towards internet service and eligible households can also receive a one-time discount of up to $100 to purchase a laptop, desktop computer, or tablet. 4
o Eligibility
▪ Income – at or below 200% of the 2022 FPG
Dispensary of Hope and Telehealth
For low-income patient populations or those that live in rural or remote areas, transportation to appointments can be problematic and result in missed or canceled visits. 5 Improved care quality and reduced healthcare costs have both been demonstrated with the telehealth model.5
A Pharmacist's Place in the Telehealth Model
"As a pharmacist providing chronic care management through a collaborative practice agreement in a Federally Qualified Healthcare Center, I have had the opportunity to use telehealth frequently. I can attest to the ability for telehealth to improve access to care and benefit both the patient and pharmacist." – Andrew Straw, Pharm.D, Rocking Horse Community Health Center5
The Model State Pharmacy Act and Model Rules of the National Association of Boards of Pharmacy
Defines the "practice of telepharmacy" as "the provision of pharmacist care by registered pharmacies and pharmacists located within U.S. jurisdictions through the use of telecommunications or other technologies to patients or their agents at distances."6
Note: Telepharmacy policies and regulations differ from state to state. Pharmacists are required to adhere to the policies and regulations of the state in which the patient is located. Check with your state's board of pharmacy (BOP) for current regulation information.
The North Dakota Telepharmacy Project
In 2001, North Dakota became the first state to enact regulations allowing the use of telepharmacy. Through the North Dakota Telepharmacy Project, a licensed pharmacist at a central pharmacy site supervises a registered pharmacy technician at a remote telepharmacy site through the use of video conferencing technology. The project has restored access to health care in remote, medically underserved areas and has added approximately $26.5 million in economic development to the local rural economy including adding 80-100 new jobs.
How-to Guide
ND Telepharmacy Rules
How Telepharmacy Works
Telepharmacy Services 6
● Medication Therapy Management (MTM)
● Chronic Disease Management (CDM)
● Transitions of care
● Pharmacogenomics
● Remote dispensing
● Ambulatory care
Policy and Licensure6
Pharmacists are required to adhere to the policies and regulations of the state in which the patient is located when delivering pharmacy services across state lines via technology.
● Many states require health care providers to hold a license in the state in which the patient resides → A significant barrier to the implementation of many telehealth programs.
Steps for Implementation7, 8
1. Research telepharmacy/telemedicine rules and regulation within your state
a. Advisable to reach out to your state's BOP and/or state pharmacy association for current regulation information
2. Research telepharmacy services you are permitted to deliver in your state(s)
3. Evaluate current components and resources
a. Physical space
b. Personnel: Do you have pharmacists and pharmacy technicians available to staff the program? Who will oversee and coordinate the program? Scheduling? Billing?
i. Again, state legislature is variable for pharmacy technician requirements
c. Education and training: Must have the means to provide and document training necessary to deliver telepharmacy services
d. Licensing
4. Assess existing IT infrastructure
a. HIPAA-compliant telecommunications to interact with patients and collaborate with other members of healthcare team
i. Microsoft Teams
ii. Zoom for Healthcare
b. Computerized provider order entry system
c. Telepharmacy software
d. Data exchange architecture
Golden Rules for a Successful Telehealth Launch7,8
● Start with a simple-use case that identifies high priorities and value for you and your customers.
● Set goals and an appropriate timeline for consumer adoption, progress measurement, and fine-tuning of processes as the program matures.
● Invest sufficiently in both consumer and provider/pharmacist education and promotion. ● Leverage your existing brand, in-store assets, and customer relationships to extend, rather than compete with, your existing services.
● Pool existing underutilized pharmacists and other provider resources and use the existing team to manage the program. New hires should be the exception. ● Do not take a do-it-yourself approach to telehealth. Work with an experienced telehealth provider who offers a comprehensive solution and can customize a program to meet your needs.
Resources
Telepharmacy Fact Sheet
ASHP Statement on Telepharmacy
APhA on Telepharmacy
Is Telepharmacy Allowed in Your State?
References
1. What is telehealth? Health Resources and Services Administration. Updated May 27, 2022. Accessed June 13, 2022.
2. Mayo Clinic Staff. Telehealth: Technology meets health care. Mayo Clinic. Updated May 15, 2020. Accessed June 13, 2022.
https://www.mayoclinic.org/healthy-lifestyle/consumer-health/in-depth/telehealth/art-20044878
3. Do I Qualify? USAC Lifeline Support. Accessed June 14, 2022.
4. Affordable Connectivity Program. Federal Communications Commission. Updated May 9, 2022. Accessed June 14, 2022.
5. Straw A. Telehealth – An Opportunity To Expand Pharmacist Services In Primary Care. Cedarville University. Updated November 20, 2020. Accessed June 13, 2022.
https://www.cedarville.edu/disruptive-healthcare/telehealth-an-opportunity-to-expand-pharmacist services-in-primary-care/>
6. Telepharmacy. American Pharmacists Association. Accessed June 17, 2022.
https://www.pharmacist.com/Practice/Practice-Resources/Telehealth
7. Telepharmacy. North Dakota State University. Updated March 2020. Accessed June 2022.
https://www.ndsu.edu/telepharmacy/
8. Kosowsky J. The Potential for Telehealth Within the Pharmacy Space. Pharmacy Times. Updated August 20, 2015. Accessed June 17, 2022.
https://www.pharmacytimes.com/view/the-potential-for-telehealth-within-the-pharmacy-space
9. Resnick, R. Implementing a Telepharmacy System: 6 Steps to Get Started. Cureatr. Updated November 24, 2020. Accessed June 17, 2022.
https://blog.cureatr.com/implementing-a-telepharmacy-system-6-key-steps-to-get-started