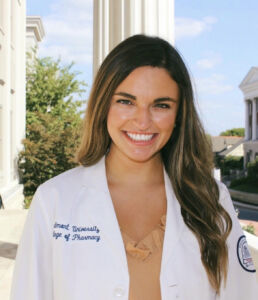 Bailey Dillon, PharmD Candidate 2023
Diabetes is a chronic disease that has a huge impact on one's daily life and is the 7th leading cause of death in the United States.1 According to the Center for Disease Control and Prevention, more than 37 million people in the United States have diabetes, and 1 in 5 don't know they have it.2 Many of these patients become insulin resistant and therefore, require daily administration of insulin in order to maintain appropriate blood sugar levels. One barrier to adherence with insulin is cost. Insulin can be very expensive and hard for some to afford. Research has shown that diabetes is more common in those with lower employment and less access to health care and healthy food. Evernorth Research Institute performed an analysis on individuals with type 2 diabetes in areas with high social determinants of health.3 The results showed that there were 52% more diabetes-related ED visits in areas with very high social needs. This suggests that this patient population suffers disparities in diabetes outcomes and decreased diabetes management (shown by higher rates of ED visits and lower adherence to their medication).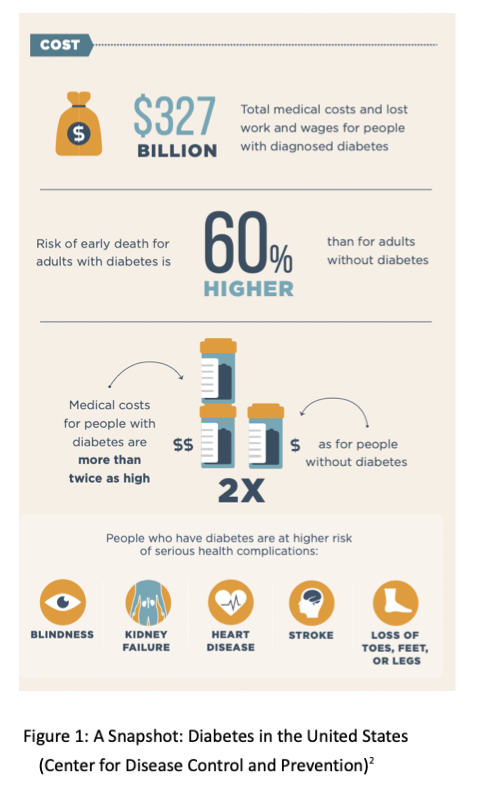 Through Dispensary of Hope, insulin is available to be distributed to pharmacies and clinics across the country that in turn dispense these medications to their patients free of charge. Current donations include seven different insulin formulations from Eli Lilly: Humalog KwikPen mix 75/25, Humulin 70/30 suspension, Humalog 100 unit/mL solution, Humulin R 100 units/mL solution, Humalog KwikPen 100 unit/mL, Humulin N 100 unit/mL suspension, and Basaglar KwikPen 100 units/mL. Trulicity, a GLP-1 agonist, is also donated through Eli Lilly and is available in two different strengths, 1.5mg/0.5mL solution and 0.75/0.5mL solution.
During 2021, a retrospective review was conducted to assess the impact this program has on patients with type 2 diabetes as well as the impact Dispensary of Hope has on medication access for uninsured patients. Below is the abstract to this study:
PURPOSE
The purpose of this study was to examine the impact of insulin products donated by Eli Lilly and dispensed by Dispensary of Hope partnered pharmacies on medication access and treatment outcomes among uninsured patients with type 2 diabetes.
METHODS
This was a multicenter, retrospective chart review study of patients who were seen at Ascension Medical Group clinics for the treatment of their newly established type 2 diabetes mellitus diagnosis, and were prescribed either Basaglar, Humulin N, or Humulin 70/30 insulin therapy between March 2020 and August 2021. A retrospective chart review was conducted for all study participants. The information collected included, but was not limited to, the patient's A1c at baseline, 3 months, and 6 months, change in A1c, insulin prescribed, fill history, if they were referred for a Patient Assistance Program (PAP), and if they were seen by a pharmacist under a Collaborative Practice Agreement (CPA).
RESULTS
Thirty-eight participants were assessed for inclusion in this study, and twenty-two met criteria. For the primary outcome, there was an average baseline A1c of 11.2%, average A1c at 3 months of 8.9%, and an average A1c at 6 months of 8.8%. These results showed an average change in A1c of -2.5% from baseline to 6 months (p=0.033). Eleven of the twenty-two participants (50%) who were found to have an A1c below 9% at 6 months. Twenty of the twenty-two participants were adherent to their medications, and an average of $108.79 to $117.90 saved each month on the cost of insulin alone.

CONCLUSION
In conclusion, the results of this retrospective cohort study showed the significant impact that pharmacies partnered with charitable medication distributors like the Dispensary of Hope can make on type 2 diabetes, providing an even greater impact on the reduction of A1c than anticipated.
Eli Lilly is not a sponsor of the study, and did not have any input into study design, methodology or conclusions.
CONTACT US
If your site is interested in being a part of further research into this topic, please contact Hillary Blackburn, Director of Pharmaceutical Services, at hillary.blackburn@dispensaryofhope.org. If you are interested in implementing this program into your site to better serve your patients, please contact Anita Stanford, Chief Development Officer, at anita.stanford@dispensaryofhope.org or visit our website to find out if you qualify.
References:
What is Diabetes? Centers for Disease Control and Prevention. Updated December 16, 2021. Accessed June 7, 2022. https://www.cdc.gov/diabetes/basics/diabetes.html
A Snapshot: Diabetes in the United States. Centers for Disease Control and Prevention. Updated February 18, 2020. Accessed June 7, 2022. https://www.cdc.gov/diabetes/library/socialmedia/infographics/diabetes.html
Patel, U. Underserved communities at greater risk for non-adherence to diabetes medication. Evernorth. Published May 12, 2022. Accessed June 21, 2022. https://buff.ly/3ShPuDA