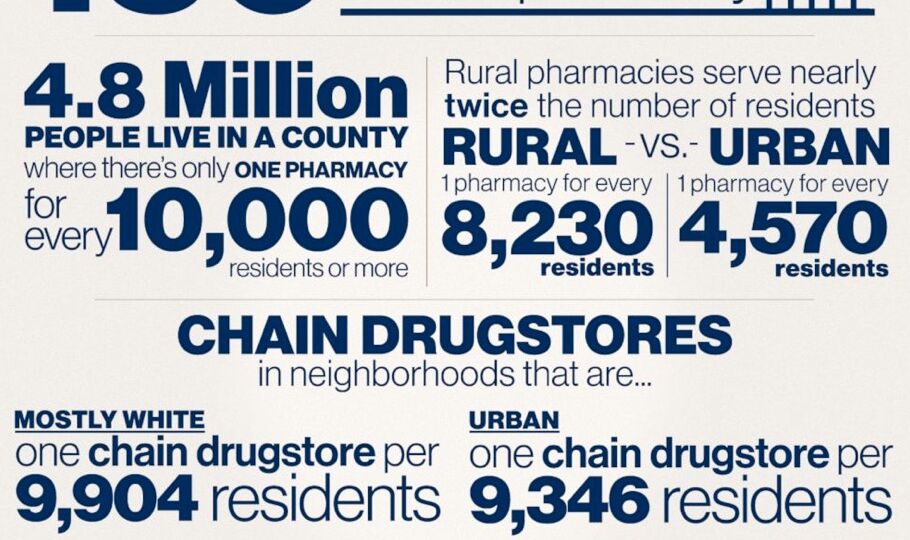 From Dispensary of Hope
Abel Alemeshet, PharmD Candidate 2022
Belmont University College of Pharmacy
Whether looking at insurance coverage or socioeconomic status, underutilization of prescription medications is oftentimes associated with cost. These are certainly significant contributing factors but solely focusing on cost ignores a significant issue at play: physical proximity.
Low accessibility is a defining feature of pharmacy deserts.1 This holds true in spite of the fact that approximately 90 percent of Americans live within 5 miles of a pharmacy.2 A neighborhood is classified as a pharmacy desert if the average distance to the nearest pharmacy is one mile or greater.3 This distance is decreased to half a mile or greater if 20 percent of the households have incomes that are below the federal poverty line. There were a total of 10,076 neighborhoods that were examined in 2015. Of these, 32 percent were categorized as pharmacy deserts. Delving deeper results in a more sobering realization.
Figure 1: Pharmacy Desert Statistics4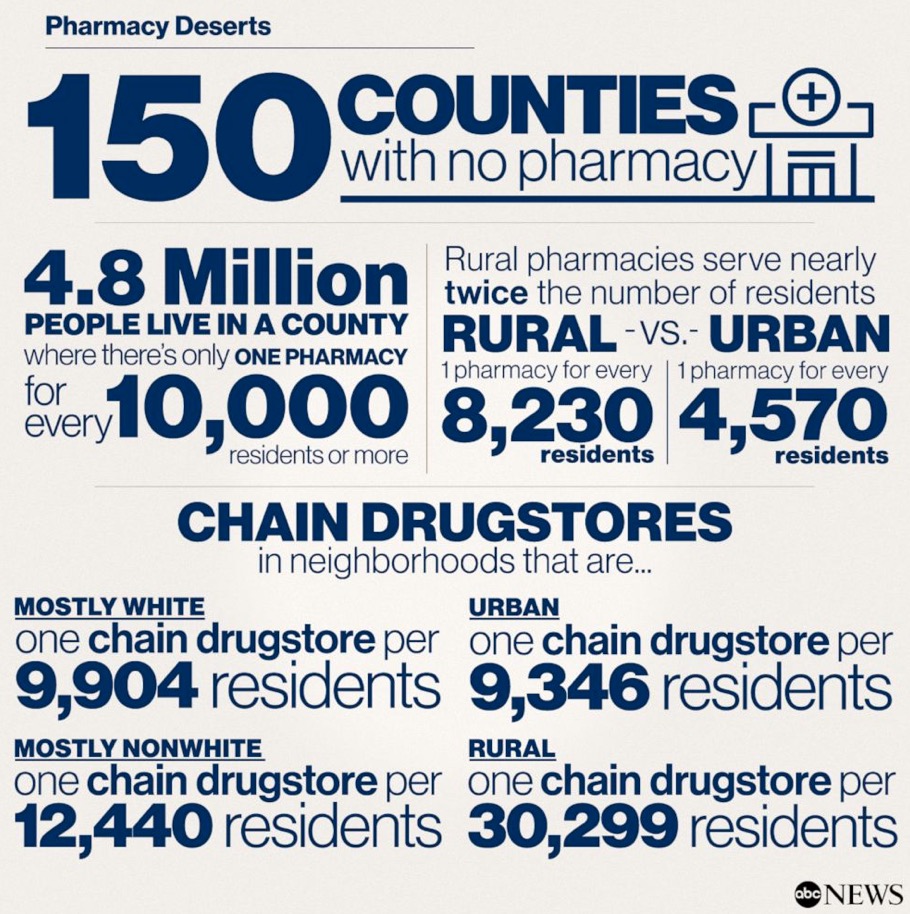 Approximately 27 percent of white neighborhoods and 28 percent of diverse neighborhoods were pharmacy deserts.3Diverse neighborhoods are defined as neighborhoods where no one racial subset in particular accounts for 50% or greater of the overall population. Conversely, approximately 39% of black neighborhoods and 40% of Hispanic neighborhoods were pharmacy deserts. There is also great variability in the existence of this geographically. Pharmacy deserts only accounted for 2.6 percent of all neighborhoods in New York city while 75% of all neighborhoods in Charlotte, North Carolina were pharmacy deserts.3 Population density may play a role in this distinction but crucial areas for intervention are highlighted through this nonetheless.
One particular factor in the formation of pharmacy deserts is the closing of existing pharmacies.5 This consequently leads to inadvertent reduced adherence. Variance in reimbursement rates play a role in this phenomenon. Illinois became the inaugural state in 2018 to implement legislation that provided higher reimbursement rates for Medicaid prescriptions being dispensed in independent pharmacies in underserved areas.4 Unfortunately, this does not hold true across the board for most urban areas.
The mission of growth and innovation here at Dispensary of Hope aligns quite well with addressing this dire need. As manufacturer donations and network site expansion continues to increase, the likelihood of reaching such underprivileged populations increases as well.
Figure 2: Pharmacy Desert Distribution in Los Angeles County 5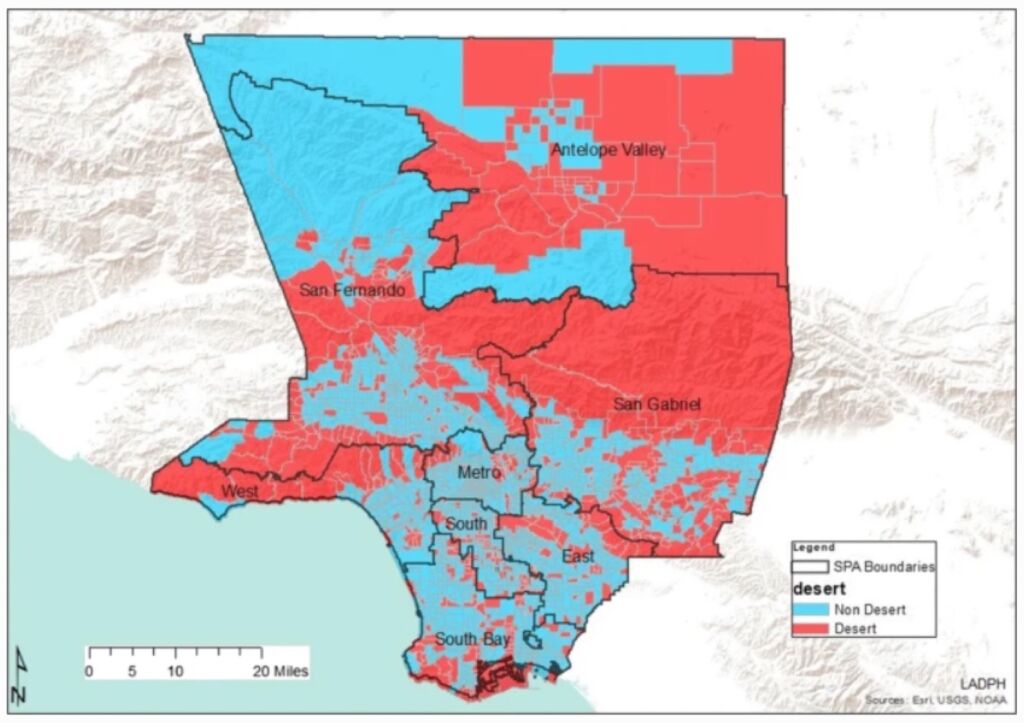 References
Qato DM, Daviglus ML, Wilder J, et al. 'Pharmacy Deserts' are Prevalent in Chicago's Predominantly Minority Communities, Raising Medication Access Concerns. Health Affairs. (2014): 1958–1965. doi: 10.1377/hlthaff.2013.1397. 
Get to Know Your Pharmacist. Centers for Disease Control and Prevention. Accessed August 16, 2021.  https://www.cdc.gov/heartdisease/pharmacist.htm
Guadamuz JS, Wilder JR, Mouslim MC, et al. Fewer Pharmacies in Black and Hispanic/Latino Neighborhoods Compared With White or Diverse Neighborhoods. Health Affairs.  (2021): 802–811. doi: 10.1377/hlthaff.2020.01699.
Pharmacy deserts are new front in the race to vaccinate for COVID-19. ABC News. Accessed August 13, 2021. https://abcnews.go.com/Health/pharmacy-deserts-front-race-vaccinate-covid-19/story?id=76201564
Wisseh C, Hildreth K, Marshall J, et al. Social Determinants of Pharmacy Deserts in Los Angeles County.Racial and Ethnic Health Disparities. (2020). doi.org/10.1007/s40615-020-00904-6.